We Want Only The Best For You And The Environment.
We go the extra mile in guaranteeing that each product manufactured for our customers are unique. Our wide selection of formulas and fragrances enable us to create highly efficient products with a low environmental impact.
We Are Big On Giving Back.
Our work aims to better the environment and generate more employment opportunities for the community. By being conscious and responsible to the environment, Maypreen cultivates awareness on preserving the earth and its resources, enabling clients to play a bigger role as the inevitable customer.
Discretion Is Our Guarantee.
Maypreen coordinates all orders and processes with care, liaising closely with clients to ensure prompt delivery. Our relationship with our clients is more than just a partnership – we produce only the best quality materials for you and your customers by conducting constant research to manufacture the latest innovative solutions.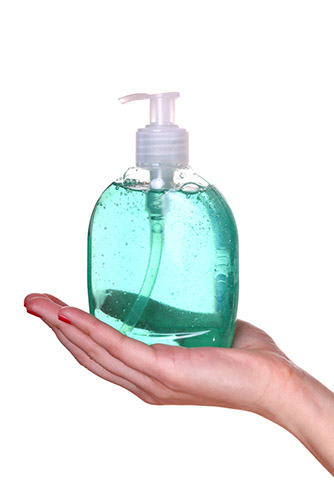 We Free You From Potential Harm.
In ensuring the highest adherence to safety and eco-friendly standards, Maypreen's products are:
EDTA-free
Paraben-free
Phthalate-free
Sulfonate-free
NPE-free
SLS or SLES-free
Optical Brightener-free
Phosphate-free
Musk-free
Formaldehyde-free
Maypreen's Products Are Cruelty-Free.
Maypreen is strongly against animal-testing and do not conduct testing on any animals throughout our manufacturing process. It is our belief that no living organism should be mistreated for the benefit of another. Our policy against animal-testing has been enforced since day one, and we encourage others in the industry to adopt the same stance.
We Are Only Harsh Against The Unsanitary.
Apart from ensuring the best results and solutions for our customers, Maypreen sets a benchmark of producing cleaning supplies that does the job splendidly while maintaining a safe standard for its employees, customers and the environment. Part of our methodology is manufacturing products that are safe to be handled by our workforce and our customers.